- Mountain Skills
This is the official training course of Bord Oiliunt Sleibhte (BOS - the Irish Mountain Training Board). The course is intended for those who which to become independant walkers, proficient in mountain navigation, safety and ultimately able to look after themselves in the Irish hills and mountains. The course is recognised by Mountain Rescue Teams, FETAC and other bodies.
The course is usually split into 2 modules known as Mountain Skills 1 and 2 (MS1, MS2). For more information on course content see www.mountaineering.ie/trainingandsafety/viewdetails.asp. Courses are available from €100 per person depending on venue, group size etc. Please get in touch to discuss this further.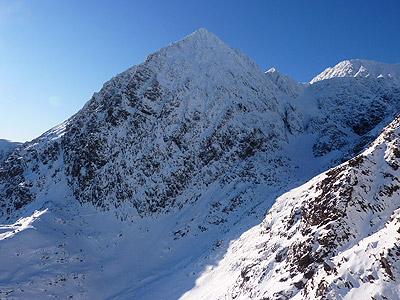 - Bespoke Training
Can you identify specific areas of your mountaineering and/or hillwalking skills that you would like to improve or develop? If so we can provide a course specific to your needs.
Common areas of concern are compass navigation, both by day and by night, steep ground and scrambling, and what to do in the event of accidents.
If you would like to enhance your abilities, become an independent hillwalker or simply broaden your horizons, then get in touch and we can see how we can help you. Do keep in my mind that for training and learning (and economics!) groups of 4 to 6 people often offer the best results through group dynamic and feedback.